Life-Time Achievement Award by the Association of Earthquake Engineering Expert Indonesia (AARGI)
25 September 2019, Padang, Sumatera Barat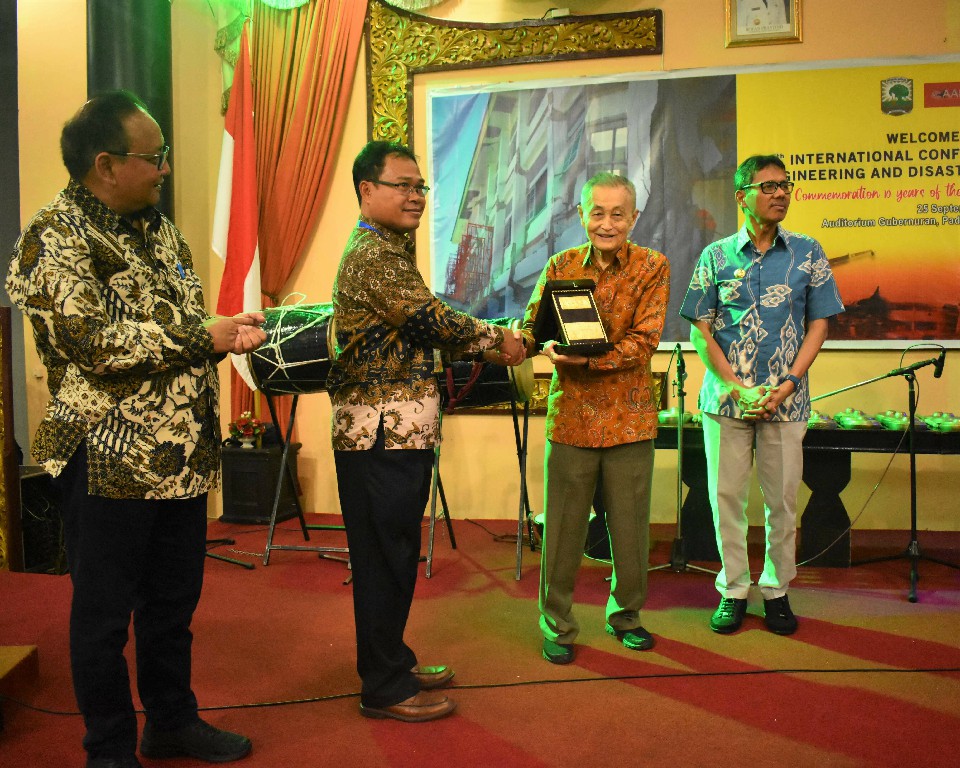 The Chairman of AARGI, Prof. Wayan Sengara, gave an award to Ir. Teddy Boen, PhD. as the Founding Father of Earthquake Engineering in Indonesia
The Life-Time Achievement Award from the Association of Earthquake Engineering Expert Indonesia (Asosiasi Ahli Rekayasa Kegempaan Indonesia - AARGI) took place at the West-Sumatra governor's office, Padang on September 25, 2019. The cermony was held in conjuction with the welcome dinner of the 4th International Conference on Earthquake Engineering and Disaster Mitigation (ICEEDM).

Ir. Teddy Boen PhD. as one of keynote speaker in the conference, accepted an award as a "Founding Father of Earthquake Engineering in Indonesia".

After the September 30, 2009 West-Sumatra earthquake, he involved in many reconstruction projects and initiated to retrofitting the damaged buildings rateher than demolish it. It is mean a lot for the West-Sumatra community.

Therefore, this event was also held as part of the 10th commemoration of 2009 West-Sumatra earthquake.